Welcome to
Community Christian School
We are an independent, private Christian school in Norman, Oklahoma for students preschool to 12th grade. Since 1986, CCS has existed to teach from a biblical worldview and develop well-rounded followers of Christ. As God continues to provide all that is needed to maintain an excellent academic, spiritual and moral education for our children, CCS intends to continue to dedicate itself to the needs of our Christian community.
A Special Invitation
We extend a special invitation to prospective families and students! Contact the school office to schedule a tour and answer your questions. Feel free to explore this site and scroll down for more information especially for you!
Oklahoma Tax Credit Scholarship Information: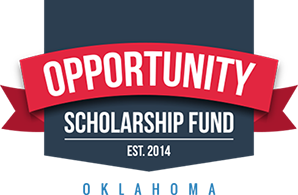 Upcoming Events
Homecoming Spirit Week
Homecoming Week is just around the corner, October 10-13. Join in on the School Spirit themes each day! Monday-50's Day; Tuesday-First Responders Day; Wednesday-Western Day; Thursday-SCHOOL SPIRIT/HOMECOMING SHIRT DAY
Free Month of Tuition
How does a month of FREE TUITION sound? PTSF will cover a month of tuition for one lucky winner. All you NEED to do is DONATE an item or service for the Fall Festival Auction worth $25, $50, $100+. Bring the item to the PTSF room by Monday, October 17, with a copy of the receipt showing the value of the item or service. $25-$49 item= one entry into the drawing; $50-$99 item= two entries into the drawing; $100= five entries into the drawing. The higher priced your item is, the better chance you have to win… so think BIG!!!
Classroom Hours:
Elementary (Pre-K through 5th)  8:20 AM – 3:00 PM
Junior High (6th - 7th)                   7:50 AM - 2:30 PM
Secondary (8th through 12th)       7:50 AM – 2:30 PM

Extended Care* Hours:
BeforeCare                 6:30 AM – 8:00 AM
AfterCare                    3:30 PM – 6:00 PM
*Additional charges apply.  Please contact the school for more information.
Prospective families
We are happy that you are considering Community Christian School as an educational option for your family.  Please follow the links on the top menu to find answers to any questions you may have.  Feel free to contact the school at 405-329-2500 for a personal appointment and tour.  We look forward to meeting you!